Moisture & Bloom Remover PLUS, 400ml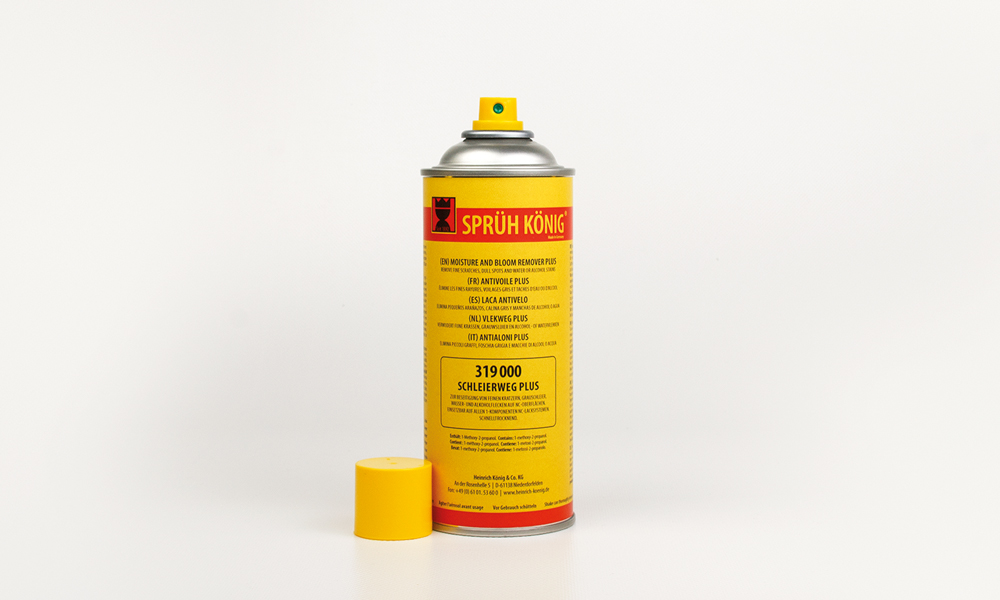 $14.95*
Content:
0.4 Liter
($37.38* / 1 Liter)
Available, delivery time: approx. 5-7 days
Product number:
319000-245
Product information "Moisture & Bloom Remover PLUS, 400ml"
Uses:
To remove grey bloom, water and alcohol stains on NC lacquered surfaces. For indoor use.

Characteristics:
A fast reacting lacquer dissolvent, providing a complete new formation of the upper lacquer coat.
https://www.koenignorthamerica.com/media/07/64/40/1678890552/TDS_319000_MoistureandBloomRemoverPLUS_2021-43.pdf