Brush Pen Clear Lacquer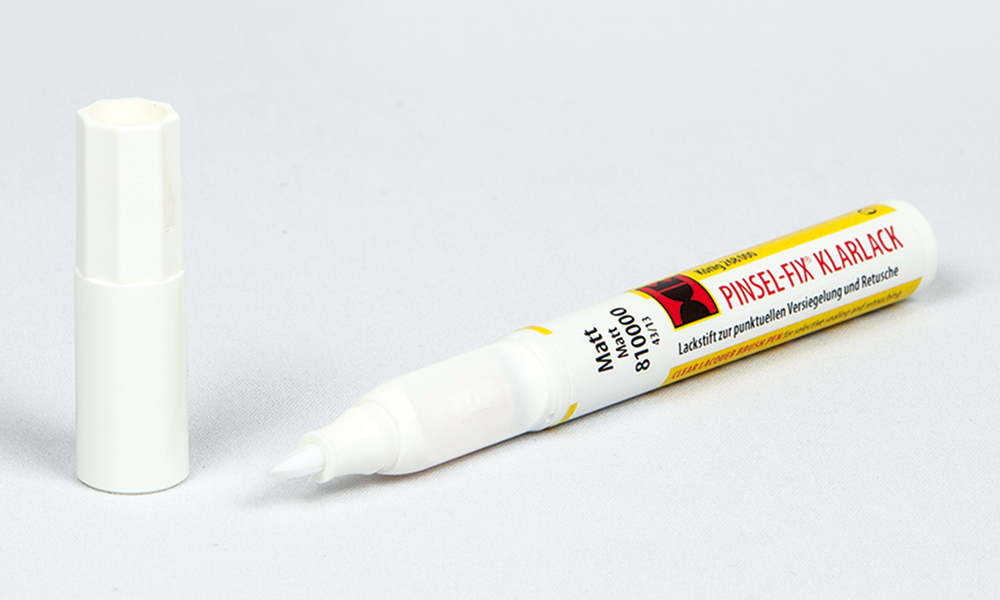 $14.95*
Content:
11 ml
($135.91* / 100 ml)
Available, delivery time: approx. 5-7 days
Product information "Brush Pen Clear Lacquer"
Uses:
For spot lacquering, priming, sealing and gloss level adjustment on real wood, décor, plastic and metal surfaces. For indoor and outdoor use. Also suitable to make bright abrasions in the lacquer "disappear".

Characteristics:
A clear lacquer pen with an integrated brush. Lacquer floww easy to activate thanks to innovative pen technology. Lightfast and weather-resistant acrylic-based product.
https://heinrichkoenig-shop.de/media/50/a5/9e/1671546565/268_hk_pinselfixklarlack_gebrauchsanweisung.pdf
https://www.koenignorthamerica.com/media/93/e2/36/1685430978/TDS_268xxx_BrushPenClearLacquer_2021-43.pdf
You might also be interested in ...